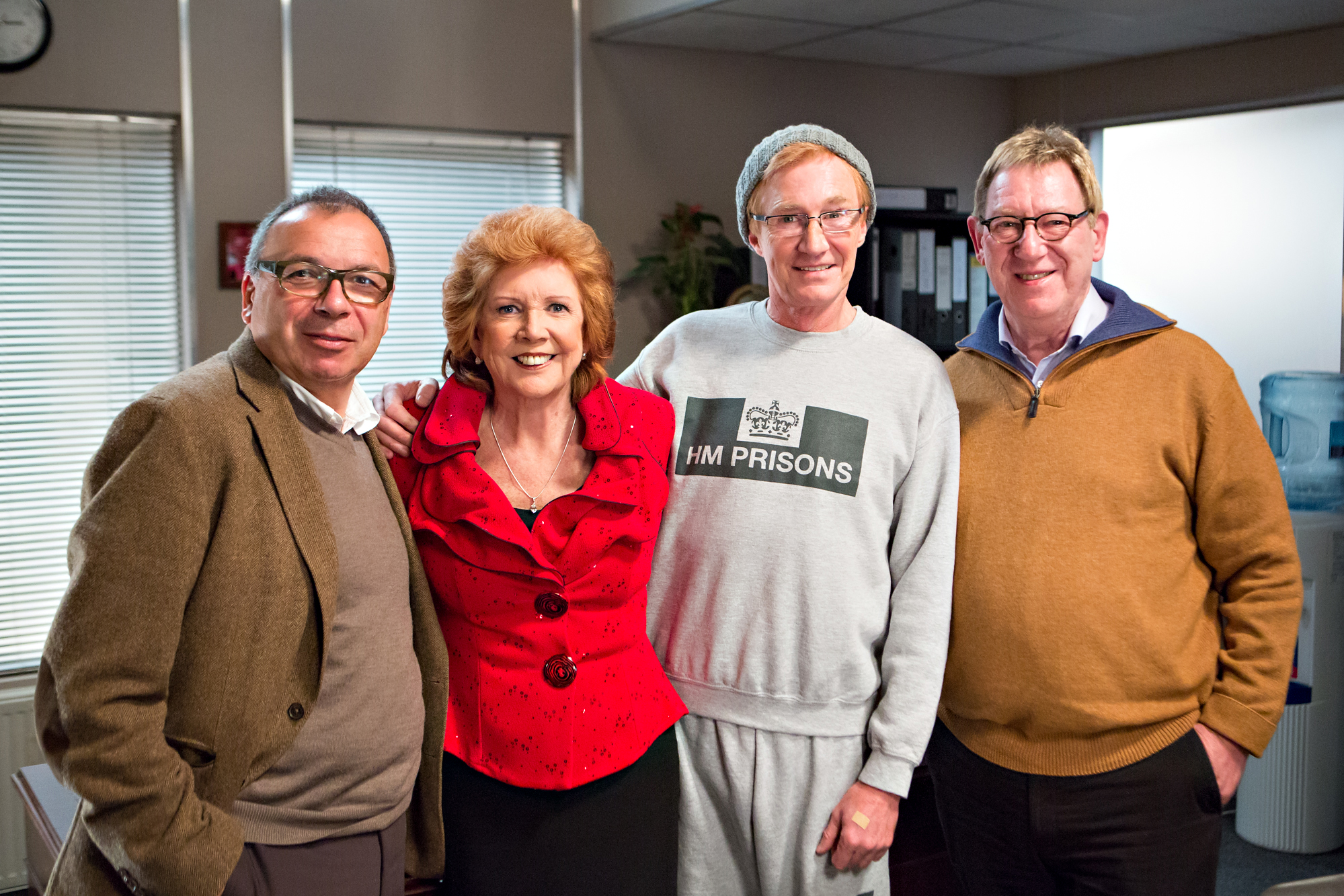 Last week we recorded our first-ever BBC comedy pilot. Entitled Led Astray, it stars Cilla Black and Paul O'Grady, who play long lost siblings from, of course, Liverpool. Cilla portrays a character called Tanya, who isn't a million miles away from the real-life Cilla. Tanya was an eminent daytime television presenter whose programme was scrapped five years ago and she hasn't worked since. Fast running out of money to pay her two live-in servants, Charles and Camilla, she realises that it is time she went back to work. And so she does, becoming the subject of the BBC genealogical series Where Do You Think You're From?
It is whilst visiting an elderly aunt in Liverpool that she discovers she has an extremely long-lost half brother called Arthur (Paul O'Grady), currently serving time in a northern prison for forgery. They meet. Tears are shed. Hugs are exchanged and Tanya insists that if Arthur should ever find himself in Royal Berkshire (where she lives) he should look her up…
Which is precisely what Arthur does upon his release. Once settled in Tanya's mansion, Arthur realises all too rapidly that this is the lifestyle he had always dreamed of during those long, lonely, cold nights in the nick.
It is fair to say that we all had enormous fun in the rehearsal room and studio working with two thorough-going professionals – some might say "television royalty". Our audience in Elstree Studios appeared to love the comedy and many afterwards asked us when they could see it in the comfort of their sitting rooms? Well, that is in the hands of the BBC bigwigs, who will view the pilot and see if they deem it good enough to be made into a BBC1 pre-watershed comedy series.
The omens are good, not least due to the fact that the application for the 280 studio tickets exceeded 8000! This is, so we were told by the BBC Audience Unit, by far the biggest application they have ever received for a new show, and we think it fair to say not one of the 280 left Elstree Studios disappointed.
We will keep you informed as to what happens next…though this might take some time. The BBC do not make decisions quickly. On the night of show's recording we calculated that it had taken 945 days (yes, really) from the time that the idea of writing a show for Cilla Black was mooted to us, to the moment that the pilot was completed. Should the BBC take a further 900 days to make a decision as to where to go with Led Astray you could be watching it in the summertime of 2016!
But, no, we are hopeful that someone will tell us what will be happening before next spring and as soon as we know, then so will you. I think you might enjoy seeing Paul and Cilla acting together. They are very good…much better than we expected them to be.