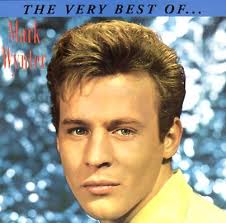 Fifty years ago, almost to the day, Mark Wynter broke into the top five of the hit parade with Venus In Blue Jeans. Back in the early 1960s, Mark was a heart-throb, almost on a par with Cliff Richard. There wasn't a 13 year old girl we knew who didn't have the hots for Mark Wynter.
A little while later, Mark made a brilliant transition from the world of pop into the solar system of musical theatre. In an incredible fifty year career he has starred in many of the best loved, classic musicals, including Phantom of the Opera, Cats, Barnum, and South Pacific.
Why are we telling you this? Because next week Mark is joining the cast of the West End production of Dreamboats and Petticoats, at Wyndham's Theatre! He'll be playing the dual role of Phil, the club manager, and "Older Bobby". As Older Bobby is Phil's son, grown up, it's just as well there is such a strong family resemblance.
Mark will be singing such timeless hits as Shop Around, Dream Lover, and Little Town Flirt. We're going to see the show on Thursday and we're very excited. We intend to scream and scream until he gives us his Venus In Blue Jeans as an encore.